Transform Your Life
Transform Your Life
Conscious Healing was created by Trevor Morris who is qualified in Homeopathy, Emotional Freedom Technique and Neurolinguistic Programming. It can transform your life in relation to your health, vital energy and how you earn your living.
Trevor lives in West Yorkshire in the UK and spent many years as  a Chief  Environmental Protection Officer providing  public health for  more  than 300,000 people. He has personally overcome panic attacks, social anxiety and advanced cancer of the bladder using natural healing and mind based therapies. He applies a lifetime of experience to his personal practice and talks/seminars run in Halifax and Leeds, UK.

CONSCIOUS HEALING empowers you to take conscious control over your health and happiness. It uses your own body's healing powers and the power of your subconcious mind to create the life of you dreams. I have successfuly used this approach to help people recover from cancer, anxiety, depression, chronic fatigue and other chronic and acute health conditons.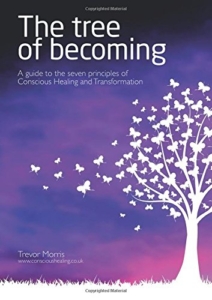 This book contains a treasure trove of guidance, inspiration and practical exercises.
THE TREE OF BECOMING  successfully draws upon a range of spiritual teachings and indicates how these are relevant and applicable today. Within these pages you will be delighted by the masterful arrangement of such topics as cultivating gratitude, giving and receiving love and creating a sense of well-being in your life. The book also provides a series of simple, enjoyable yet powerful exercises that can be easily incorporated into your daily life.
Dr Melanie Chan, Author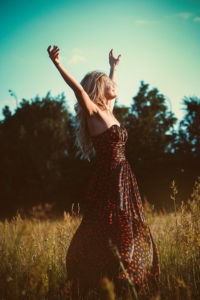 These one day workshops will introduce you to a powerful natural process for creating happiness and love in your life. This process is not forced and is not based on your ego's perception of who you want to be. It is based on an acceptance of who you are and your purpose in life. This workshop will help you make positive changes affecting your work, income and relationships. Workshops will be run during 2019 based in Halifax and Leeds. They will be guided by Trevor Morrris assisted by Lianne Brown. If you are interested in attending any of these workshops please e-mail Lianne Brown at  L14NN3@outlook.com  or telephone/text her on 07980 20924.
For more information click the link below:
These cover numerous areas of particular interest usually of an unusual nature. For example this illustration relates to a blog about The third Essene Mirror. This  mirror reflects back to us something we have lost, given away, or had taken away.
You can contact Trevor directly on 01422 203763 to discuss any aspect of this unique approach to healing. Alternatively contact him at info@conscioushealing.co.uk

Love / Gratitude / Praise / Transformation / Happiness / Spiritual Healing / Cancer / Chronic fatigue /Anxiety / Depresssion / OCD / Obssesive compulsion disorder / Phobias / EFT / Emotional freedom technique / CBT / Cognitive behavioural therapy / Meditation / Mindfulness / NLP/ Neurolinguistic programming / Transformation / Manifestation / Visualization