.This is my favourite cat Gibson who lived with us for 20 years. He always  acted spontaneously  according to his true nature.
Confidence and self-esteem can only be developed by being true to your self. If you learn to act naturally without inhibition you will automatically develop confidence and self-esteem. What is natural for you will never be the same as what is natural for any one else. Here are some tips on how to be natural and develop your self confidence taken from my book 'The Tree of Becoming'.
.
.
See life as an exciting game, not a set of outcomes.
Be spontaneous.
Take a risk and join in things even if you are a bit nervous.
Allow yourself to fail.
Speak your truth.
Use your talents to help others.
Read books and watch films that intrigue you or make you feel happy.
Be aware of the beauty you see in people and the world around you.
Wake up in the morning and give thanks for your life.
Celebrate your good points; don't dwell on any problems you think you have.
Soften your rules; don't set unachievable targets.
Dress in a way that expresses how you feel and who you are.
Be passionate about things you like.
Remember, you are constantly in the act of creating yourself. In every moment, you are deciding who you are.
There is a lot more guidance in my book that will help you increase your self confidence. Two important areas that are covered in detail are 'how to stop seeking other people's approval' and 'letting go of shame and guilt'.
This advice is taken from my book 'The Tree of Becoming: a guide to the seven principles of conscious healing and transformation' available from: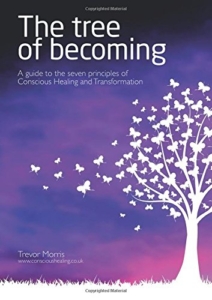 www.lulu.com

www.amazon.co.uk

www.amazon.com

www.barnesandnoble.com